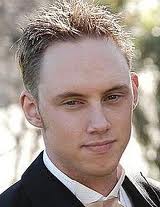 Nick Harrison is a fictional character who appeared on Shortland Street from May 1992 until March 2005. He was played by Karl Burnett. As one of the original cast members, Nick has the distinction of being the show's longest serving character. Nick remained on the show for almost 13 years, appearing longer than Chris Warner, the longest serving member of the current cast (while Chris Warner is also a member of the original cast, he left the show between 1996 and 2000 and therefore will not overtake Nick until late 2009). In the old days he had son names Lucas with his wife Angala who died of cancer. Later on he married Waverley who Lucas loved as his own mother. Later on Nick got Waverley pregnant. Nick was very stressful about Waverley's pregncey then in the 3000th episode Waverley had given birth to their daugther.
Ad blocker interference detected!
Wikia is a free-to-use site that makes money from advertising. We have a modified experience for viewers using ad blockers

Wikia is not accessible if you've made further modifications. Remove the custom ad blocker rule(s) and the page will load as expected.